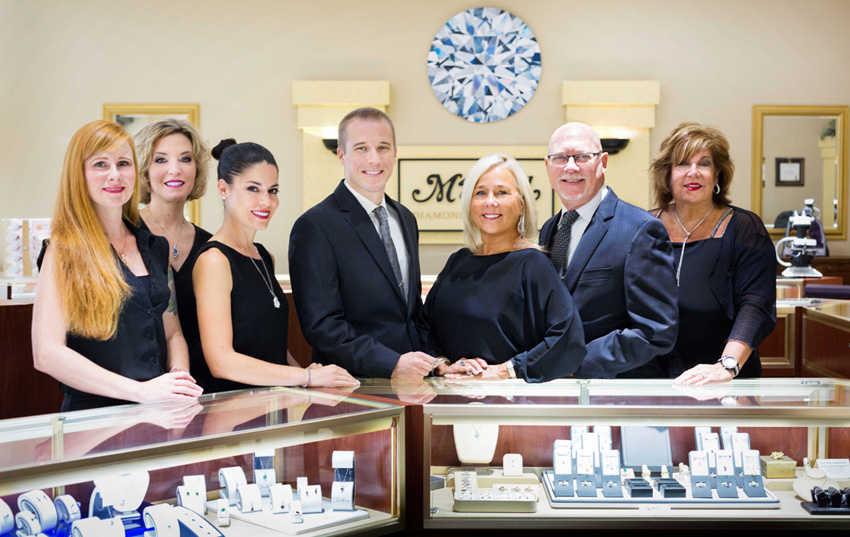 MarBill Diamonds and Jewelry is a third generation business that the Horrell family has owned and operated since 1964. Presently owned and operated by Bill & Linda Horrell along with their son Michael, they have enjoyed sharing in the milestone moments of your journey for over 50 years.
"I was eleven years old when my father started this business," says Bill. "Being in the jewelry industry, we get to be a part of those very special occasions and events of life. As a result, we feel blessed and honored to have built some great relationships and friendships over these past 54 years. What could be better than that?"
Spend just a few moments with Linda (GIA Graduate Gemologist) and you will catch her passion for diamonds and gems. Or, see Michael (GIA Graduate Jeweler) to restore or redesign a special family heirloom into a piece you can cherish for years to come.
Having a Graduate Gemologist on staff assures you of accurate and truthful information on the products and gems you are purchasing. Having a Graduate Jeweler ensures that your precious items are in the hands of a trained expert capable of completing a wide range of exceptional service and repair.
Visit MarBills and you will enjoy a friendly atmosphere as you interact with their knowledgeable staff. You can be comfortable knowing that each staff member is continually trained and educated via the Gemological Institute of America and the American Gem Society. Being aligned with GIA and AGS, creates a confidence and trust for you to know that you're dealing with a business having the highest standards of ethical conduct and professional behavior. Staying abreast of current information and changes in the world of jewelry is a priority for their staff and management.
Whether you are looking to propose, promise, celebrate or surprise, MarBills' has the expertise, selection and price to make your shopping experience relaxed and easy.
MarBill Diamonds & Jewelry "YOUR JOURNEY, YOUR JEWELER!"
Showroom located in The Shoppes at Rostraver, 112 Pricedale Rd. Belle Vernon, 724-929-6633